Product Description
High Intensity Sweetener Aspartame

Aspartame is a methyl ester modification of a dipeptide of two natural amino acids - L-aspartic acid and L-phenylalanine. It is about 200 times as sweet as table sugar. It is a calorie nutrient; but as it is being used in very small amount due to its high potency, its actual calorie contribution at normal use level is practically insignificant. The sweet taste profile of Aspartame is slightly different from sugar – it lasts longer and evokes a slight metallic taste. Sometimes it is necessary to adjust your recipe to use aspartame with other sweeteners in order to achieve the [table sugar like" taste profile.
Like many other peptides, aspartame may hydrolyze (break down) into its constituent amino acids, methanol and a byproduct, cyclic dipeptide (in a 2,5-diketopiperazine form) under conditions of elevated temperature or high pH, and loss its sweetness, making it unsuitable for use in certain heat processed foods such as baking products.
Intensive and thorough scientific evaluations in countries around the world, including the US FDA and the EU has concluded that aspartame is safe for human consumption at the recommended levels in approved uses. Although aspartame is safe for the general population under approved use conditions, people with a rare hereditary disease known as phenylketonuria (PKU) may have difficulty in metabolizing phenylalanine, a component of aspartame, and should control their intake of phenylalanine from all sources, including Aspartame.
At Sunshine Biotech, we supply customers with a range of high quality aspartame products, catered to the unique requirements of our customers.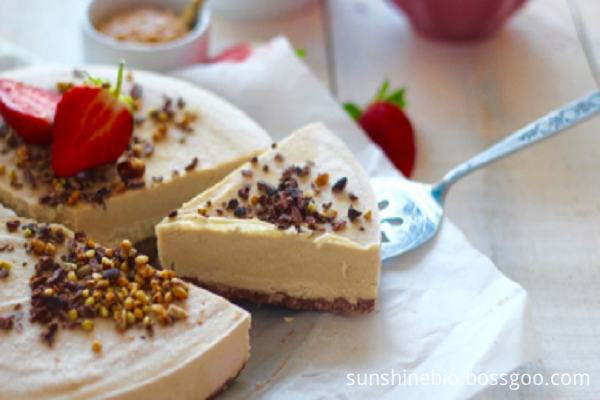 Nanjing Sunshine Biotech is a manufacturer and supplier of raw materials and ingredients for food and health supplement products, intermediates for pharmaceuticals, and other materials for various biological applications. We specialize in, sweeteners, collagens, instant tea mix powders and pharmaceutical intermediates. Our focus is on providing customers with high quality, fair priced products, coupled with our broad range of technical know-hows on fundamentals, vast industrial experience on applications, professional expertise on health and safety, and efficient logistics on customer services.